Part Exchanges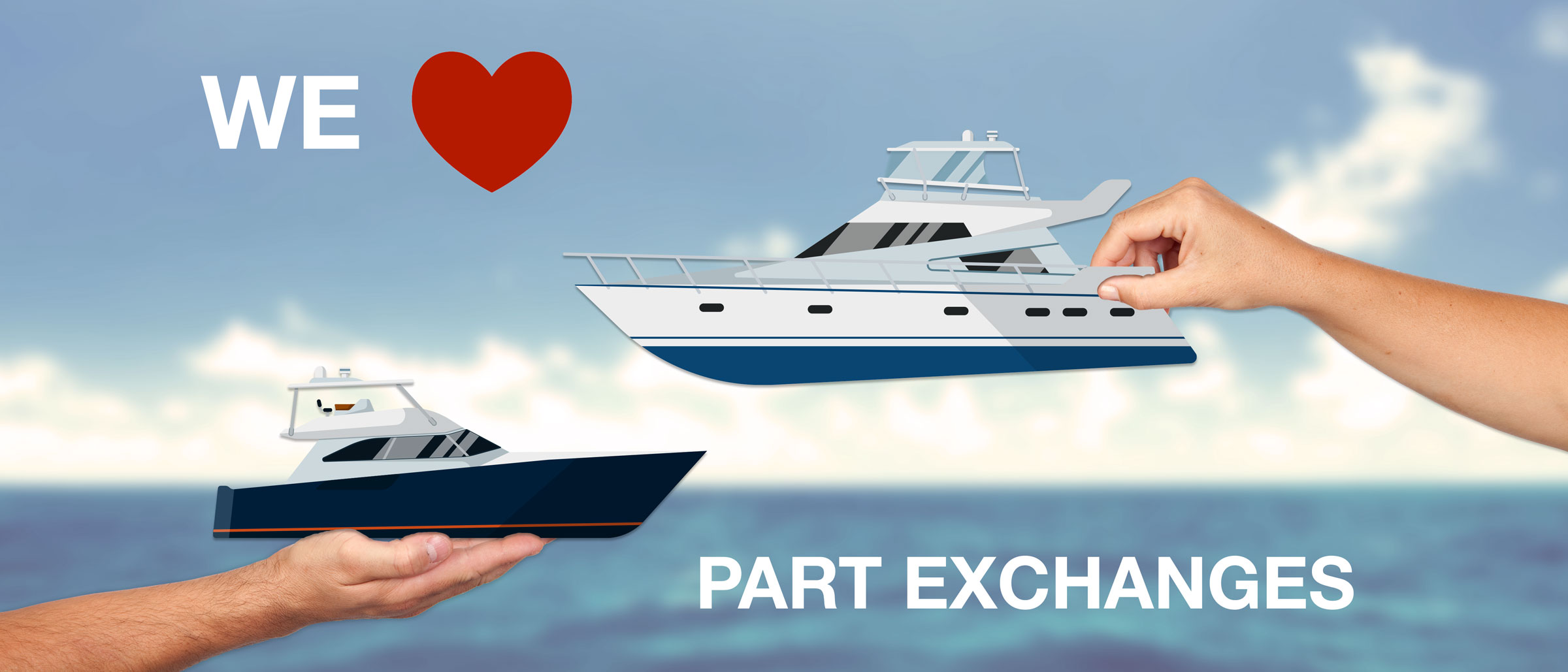 Are you are looking to change your boat?
Is the dread of selling your current boat taking the shine off the excitement?
We know it can be a painful process for boat owners, but we've made it our business to welcome and encourage part exchanges - we pride ourselves on being experts and making it easy.
Boats.co.uk are one of Europe's biggest boat buyers and largest stockist of boats and we are one of the few dealers who accommodate part exchanges.
We are called upon, daily, by professionals in the trade, to consult on second hand boat values and have built a solid reputation for being an authority in the business.
Our Reverse-Part Exchange even allows you to trade your boat in, for a smaller boat.
We will consider a part exchange of a boat, car or motorbike, or pretty much anything against your new delivery.
Convenient:
Upgrade your boat, in one simple transaction. We take care of marketing, advertising, viewings and all correspondence.
Fast:
No need to wait for your existing boat to sell before you upgrade. Simply move your belongings to your new boat and we'll take care of the rest.
Reduced Risk and Cost:
With no brokerage fees on the sale of your boat, as well as reduced maintenance and marina costs, you can avoid the cost and risk of owning two boats at the same time.
SO, HOW CAN I MOVE FORWARD WITH A PART EXCHANGE?
Step 1:Let us know which boat you would like to part exchange for yours
Step 2:Send us information about your boat and we will give you an indicative valuation by return. If that is of interest, then if need be we will send a valuer to visit, inspect and survey your boat.
Step 3:We provide you with a part-exchange offer.
Step 4:Once we have agreed a deal, we will arrange for the boat to be collected, settle any outstanding balance and hand over the keys to your new boat